December 2018
Great Lakes Coastal Forecasting System
The Great Lake Coastal Forecasting System (GLCFS) is a set of online models that predict Great Lakes surface water conditions. The GLCFS was developed by the Great Lakes Environmental Research Laboratory and the Ohio State University, using a modified Princeton Ocean Model, and is supported by the National Weather Service and the National Oceanic & Atmospheric Administration. 2-D and 3-D web-based maps of lake currents, temperature, wind, waves, ice, and more are available to help users better understand the effects of these conditions on Great Lakes coasts. Users can see current and future surface water conditions on each Great Lake by using the Nowcast and Forecast models. Present and Past models, back to 2006, can be viewed online or downloaded.
Audience
The GLCFS is designed to provide timely surface water condition information to carriers, mariners, port and beach managers, emergency response teams, and recreational boaters, surfers, and anglers. Users are able to select a category and lake of interest to visualize the current and future surface water conditions. Users can navigate to each map or animation by following the links listed next to each lake on the GLCFS website.
Decision Support
The GLCFS Nowcast and Forecast models were developed to for users to respond to and prepare for current and future surface water conditions and consider potential impacts. At its core, the GLCFS provides real-time access to current and predicted surface water conditions as well as historical data. Navigating to different maps and animations allows users to get a comprehensive understanding of lake conditions and develop informed management responses, business decisions, or personal actions.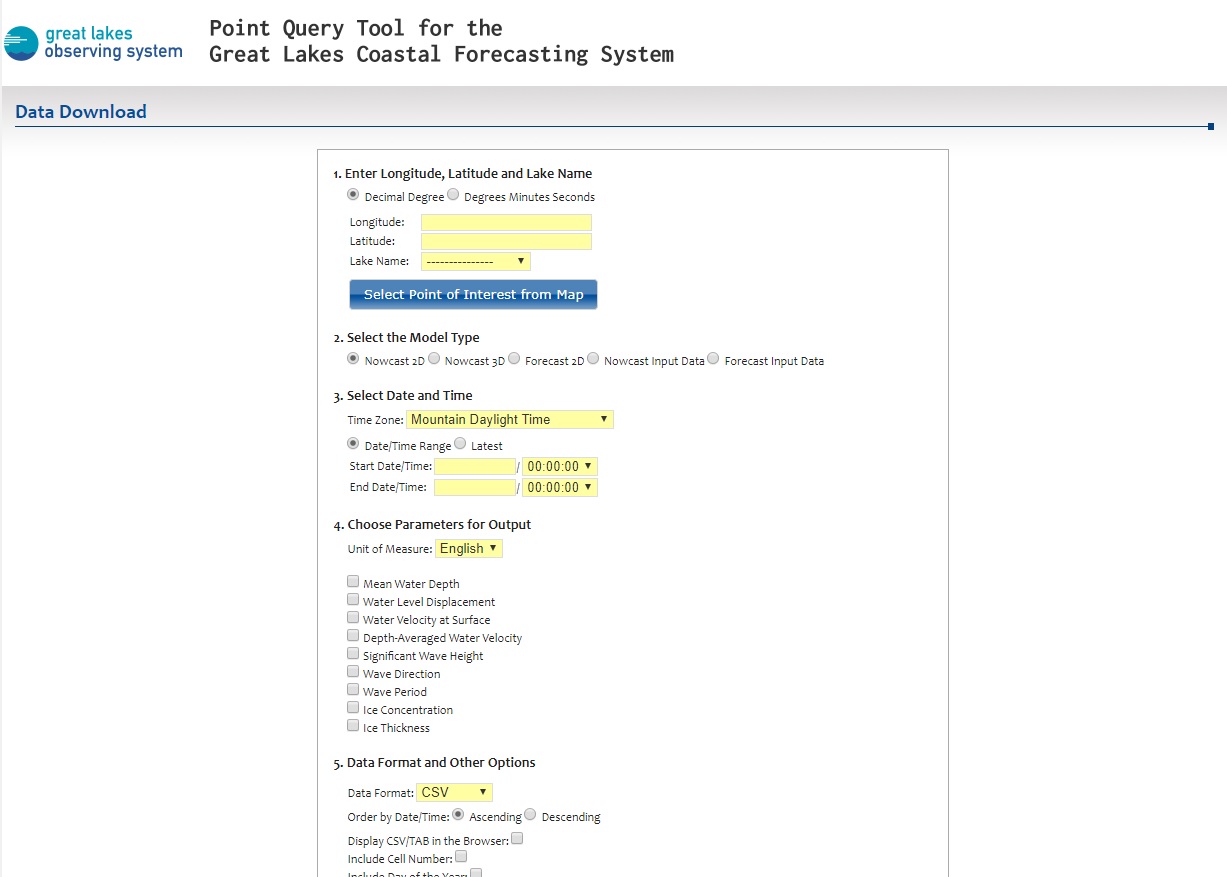 Check out the Nowcast and Forecast models on the GLCFS website!