Each month a different resource or tool that can assess shoreline changes, provide education on resilient practices, or support planning and policy development for coastal communities is highlighted on this page.
---
May 2019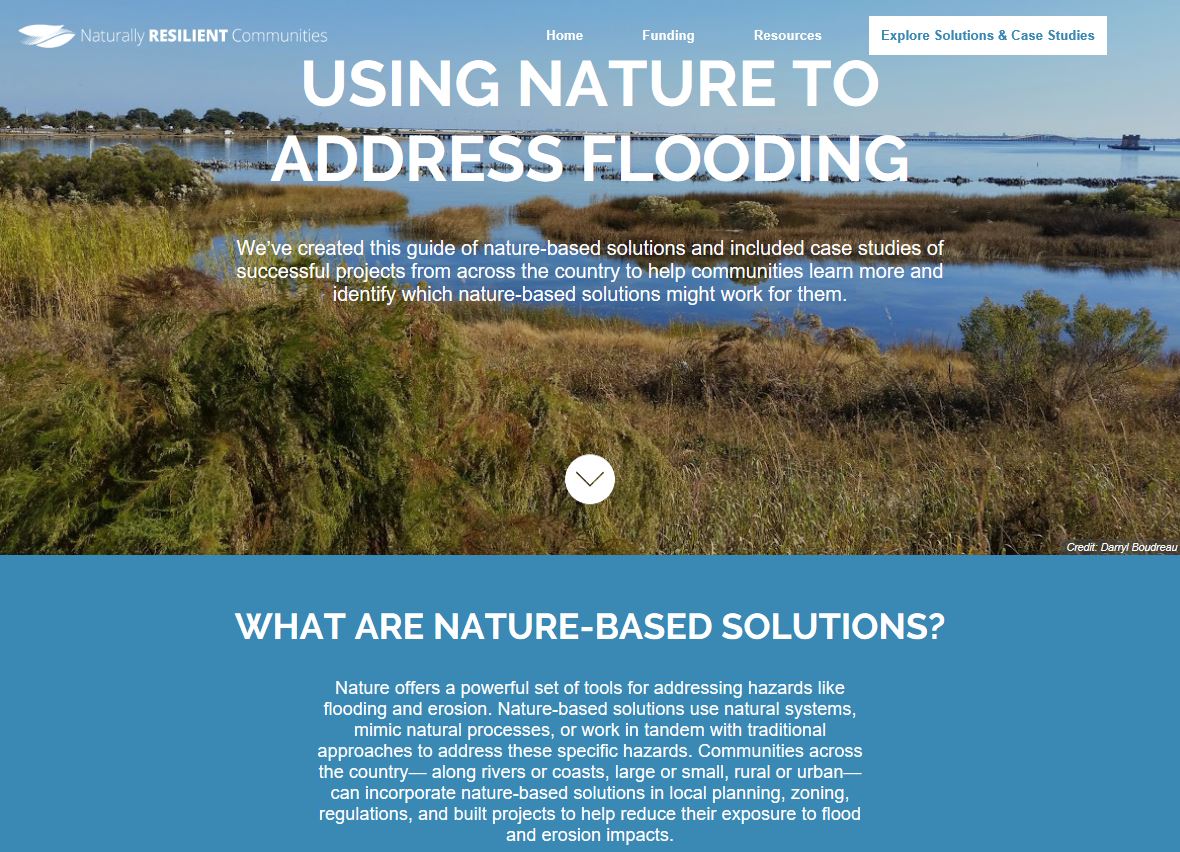 Naturally Resilient Communities
Naturally Resilient Communities is an online guide about nature-based solutions to various coastal hazards. This guide generates a suite of nature-based infrastructure approaches that are specific to the user's environment and type of issue trying to be addressed such as stormwater flooding or erosion control.
April 2019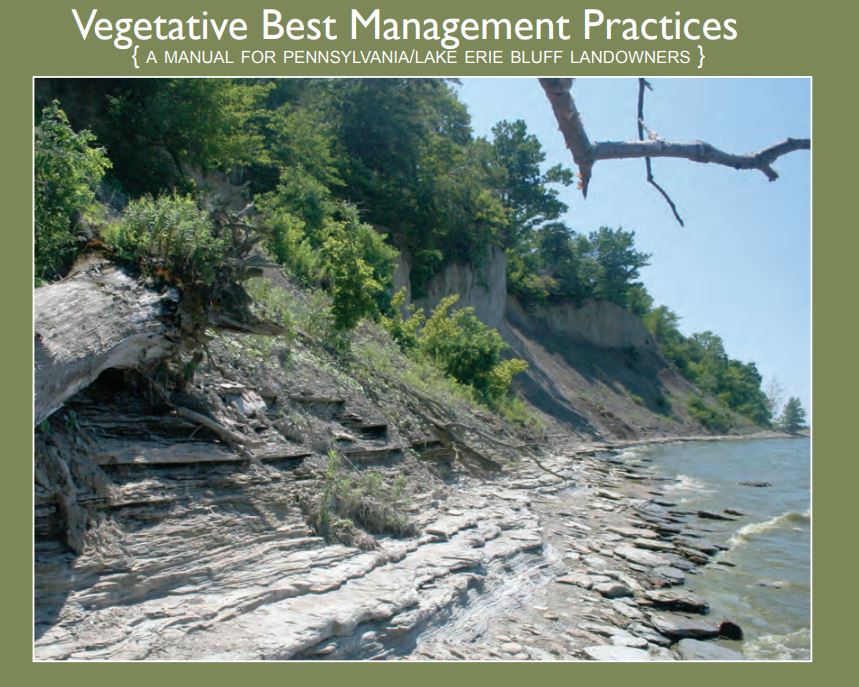 Vegetative Best Management Practices
Vegetative Best Management Practices: A Manual for Pennsylvania/Lake Erie Bluff Landowners is a handbook that provides technical assistance to Lake Erie property owners affected by shoreline erosion and bluff recession. The manual provides recommendations about using vegetation to stabilize coastal bluffs and counteract erosive forces.
March 2019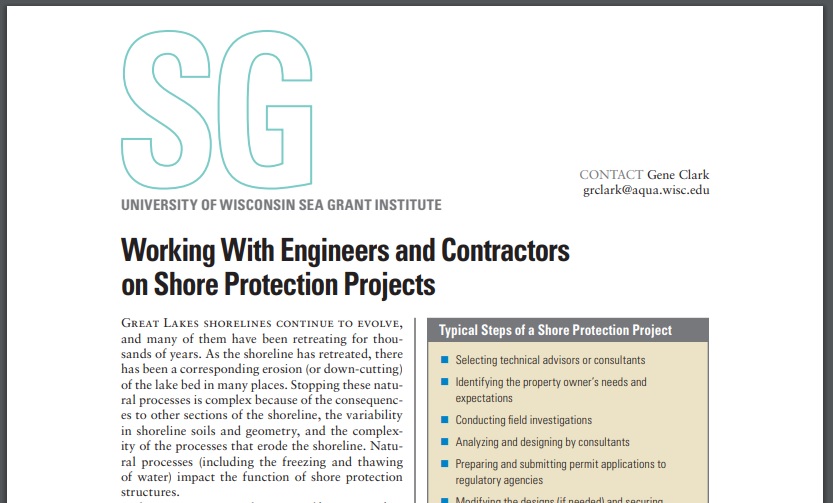 Working with Engineers and Contractors
Working with Engineers and Contractors on Shore Protection Projects is a four page document that highlights the benefits of using an engineering professional or contractor and provides recommendations for finding/choosing a qualified engineering professional or contractor that will fit the needs of the project.
February 2019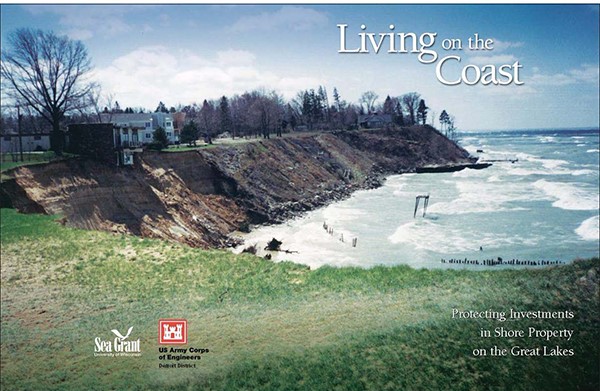 Living on the Coast: Protecting Investments in Shore Property
This 50-page booklet provides a brief description of the Great Lakes' coastal environment as well as recommendations regarding bluff stabilization, controlling surface waters and groundwater, and building sustainable shoreline protection structures. Considerations are included to help engage professionals in implementing long-term stabilization solutions.
January 2019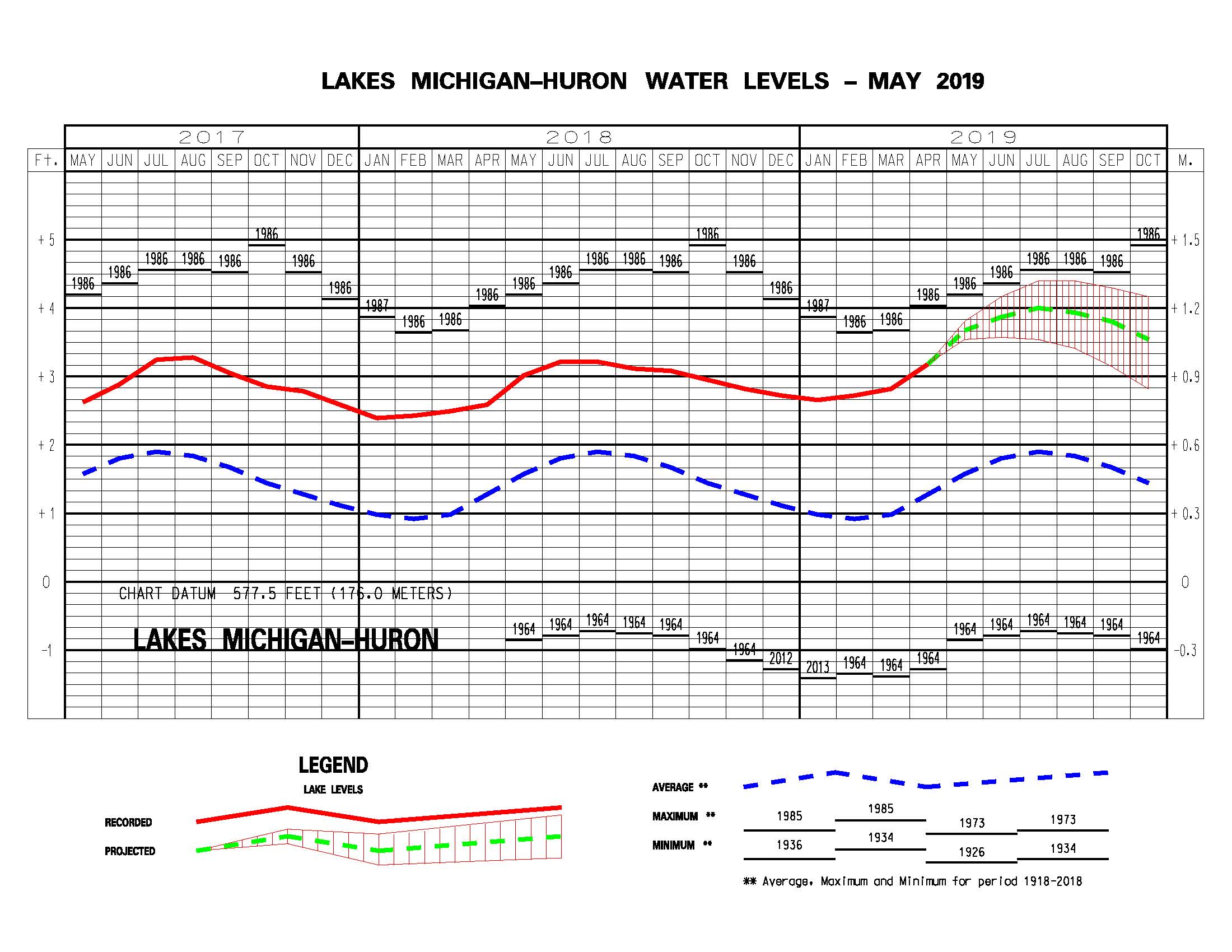 USACE Month Bulletin of Great Lake Water Levels
Published monthly as a public service, this bulletin shows recorded Great Lakes lakes levels from previous and current years, a projection for the next six months, and average and extreme lake levels from 1918 to 2017. In addition to the online figures, the full monthly bulletin, available as a .pdf, provides an explanation of the Great Lakes Basin hydrology for that month.
December 2018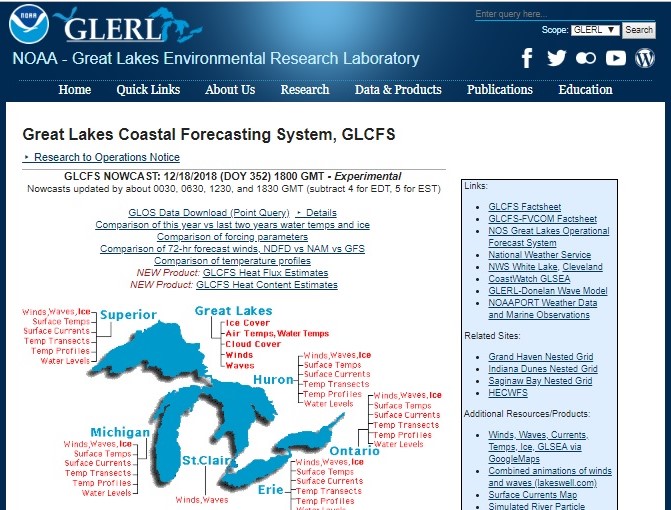 Great Lakes Coastal Forecasting System
The Great Lake Coastal Forecasting System (GLCFS) is a set of online models that predict Great Lakes surface water conditions. 2-D and 3-D web-based maps of lake currents, temperature, wind, waves, ice, and more are available to help users better understand the effects of these conditions on Great Lakes coasts. Users can see current and future surface water conditions on each Great Lake by using the Nowcast and Forecast models.
November 2018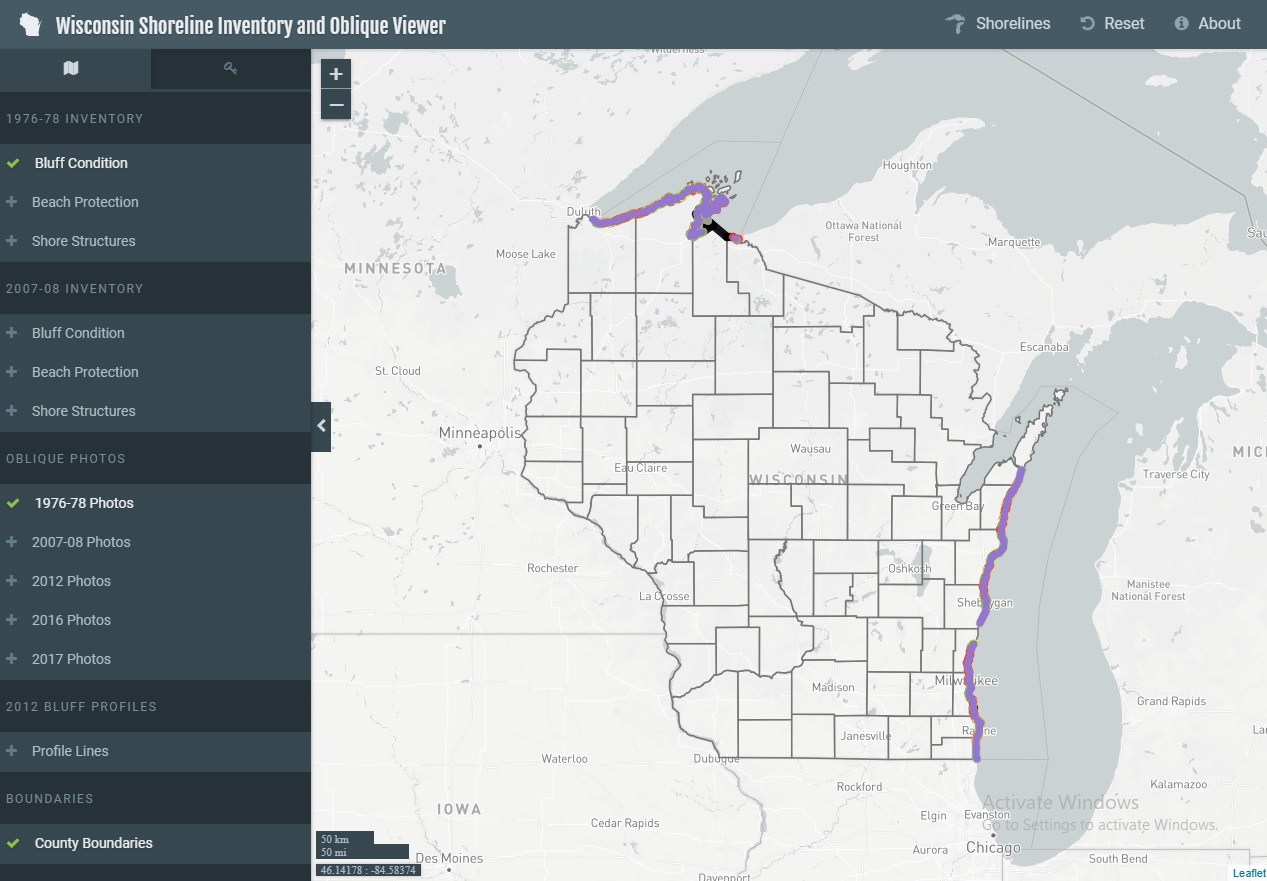 Wisconsin Shoreline Inventory and Oblique Viewer
The Shoreline Inventory and Oblique Photo Viewer is a web-based, interactive map of Wisconsin coastal data that enables users to visualize the temporal changes to Wisconsin's shorelines. This map is a qualitative inventory of shoreline conditions. Users can click anywhere on the shoreline to learn more about its classification.