Four documents will be produced to provide education and guidance on resilient practices for bluffs, beaches and waterfront infrastructure. These documents are described below along with a list of complementary resources that already exist.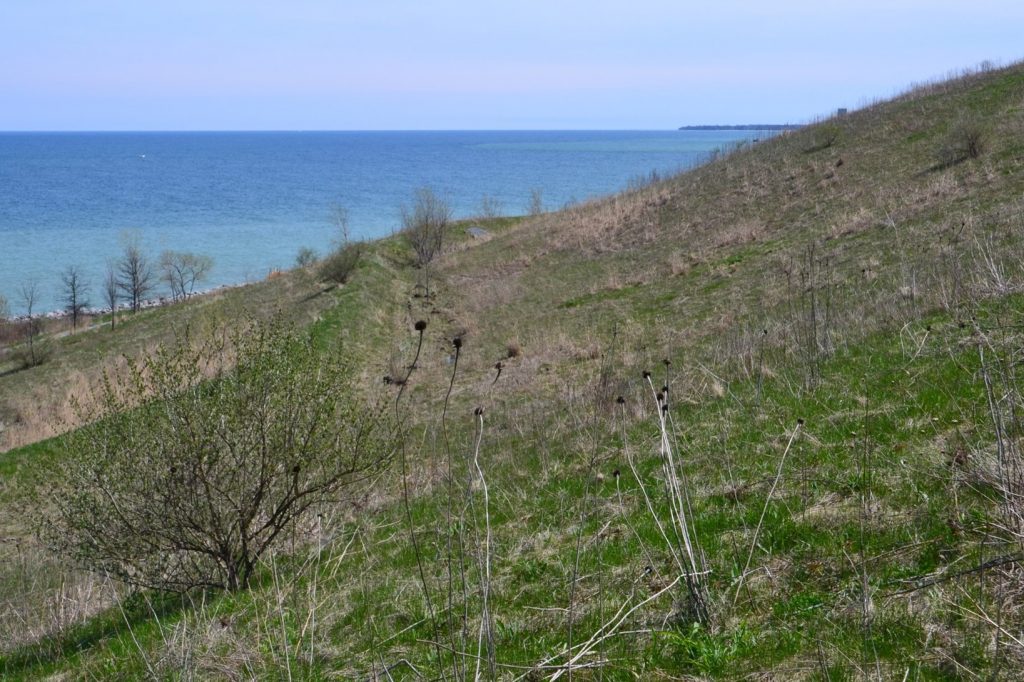 Property Owner's Guide to Protecting Your Bluff 
This document will explain best practices that property owners can take to care for their bluffs, including bluff top and toe protection, informed site usage, proper water drainage and stabilizing vegetation.
Related Resources
Adapting to a Changing Coast – Options and Resources for Lake Michigan Property Owners – Publication with 16 options across 5 themes to help coastal property owners adapt to changing water levels and storms on Lake Michigan
Adapting to a Changing Coast – Options and Resources for Local Officials in Southeastern Wisconsin Coastal Communities – Publication with 28 options across 4 themes to help local government officials address changing water levels and storms on Lake Michigan
Living on the Coast – Booklet describing natural coastal processes and strategies to manage risk to coastal properties
Placing Erosion Control Structures on Great Lakes – Website with information on requirements and considerations for shore protection projects in Wisconsin
Stabilizing Coastal Slopes on the Great Lakes – Fact sheet describing shoreline erosion and slope instability
Working with Engineers and Contractors on Shore Protection Projects – Fact sheet describing the process of finding and working with qualified coastal professional
Great Lakes Shore Protections Structures and Their Effects on Coastal Processes – Fact sheet describing shore protection structures and their effects, both positive and negative, on the shoreline
Ohio Coastal Design Manual – Online manual demonstrating how Great Lakes coastal structures are designed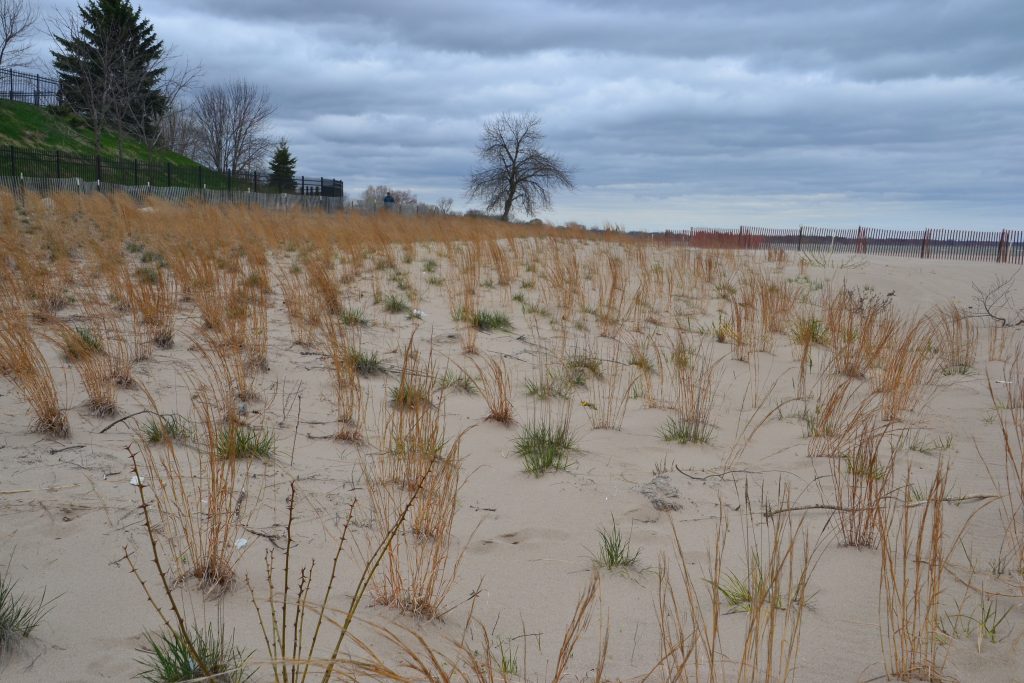 Nature-Based Shorelines for Wisconsin's Great Lakes Coast
This publication will describe shore protection and stabilization practices that incorporate elements of a natural shoreline into their design. In particular, this fact sheet will highlight certain nature-based shorelines that may work on high-wave energy Great Lakes shorelines, along with advantages and disadvantages of these approaches.
Related Resources
Systematic Approaches to Geomorphic Engineering – Community of practice advancing natural coastal infrastructure practices
Natural and Structural Measures for Shoreline Stabilization – Brochure about the continuum of green and gray shore protection infrastructure
Living Shorelines Academy – Web resource with maps, databases, research, and training modules on living shorelines (another term for nature-based shorelines)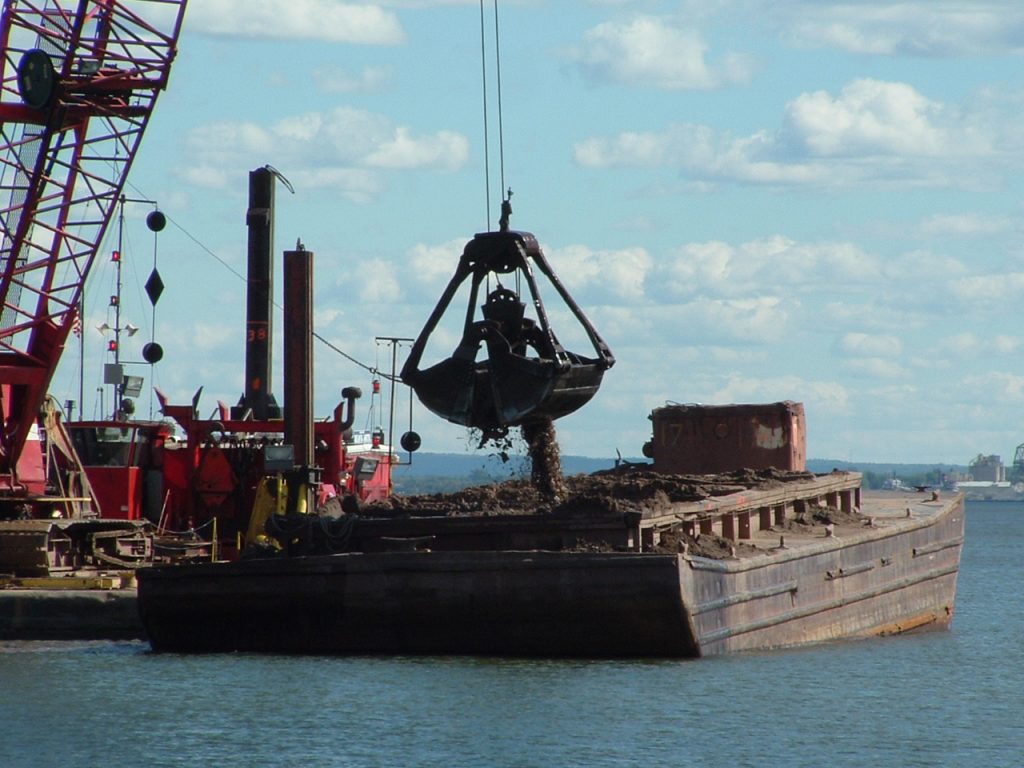 Great Lakes Port, Harbor, and Infrastructure Cost Matrix and Dredging Contract Database
This tool will lay out a framework for smaller harbors and marinas to estimate future maintenance costs due to dredging and storm damage to support resilience planning at these facilities. This tool will be based on an existing matrix tool geared towards large ports.
Related Resources
Great Lakes Port and Harbor Infrastructure and Dredging Cost Evaluation Matrix – A matrix model to estimate the cost of building and maintaining structures at large ports in the Great Lakes
Failing Coastal Wood Infrastructure on the Great Lakes – Fact sheet on timber structure failure mechanisms and potential solutions
Best Practice Inspection Guidelines for Great Lakes Port, Harbor and Marina Structures – Fact sheet with inspection guidelines to prevent structure deterioration
Climate Change and Adaptation Strategies for Great Lakes Ports, Harbors and Marinas – Fact sheet on potential future Great Lakes water levels and their possible impacts to waterfront facilities
Wisconsin Clean Marina Best Management Practices – Guidebook that describes regulations and practices that address marine facilities and nonpoint sources of pollution
Resilient Beach Practices Guide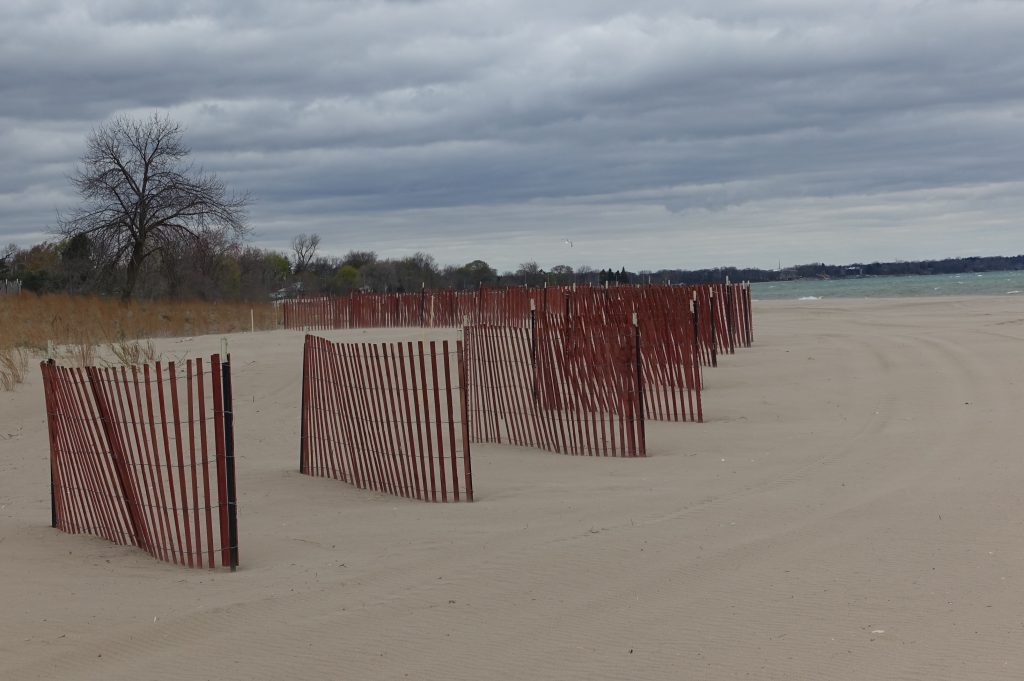 This document will provide guidance on the practical considerations involved in restoring and maintaining beaches to withstand the high-energy, storm-driven wave environment of the Great Lakes.
Related Resources
Beach Nourishment Database – Database with information on beach nourishment projects nationwide
Virtual Beach – A free software program for developing and operating beach water quality models that can aid both short-term decisions on testing and closures as well as long-term remediation activities
Lake Level Viewer – A web mapping tool to examine the potential impacts of lake level changes on shoreline position and water depth in the Great Lakes.